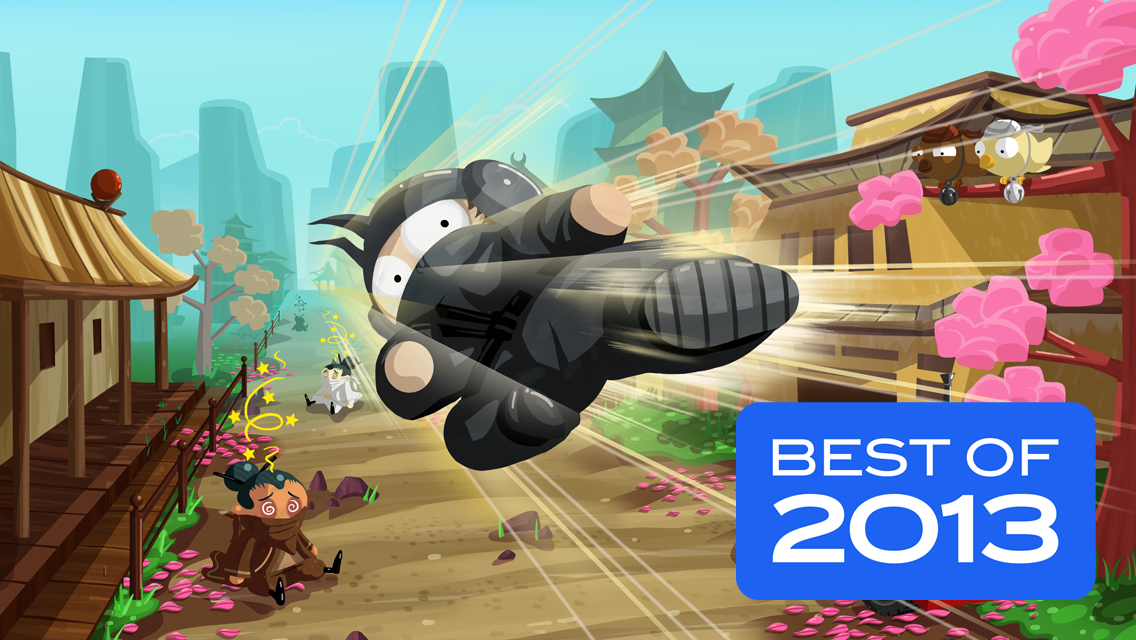 Audio Ninja puts you in control of Ninjipu, a young ninja who is having some trouble finding his own path. But when he is given an awesome pair of headphones by Bill Merchanto, a mysterious man from the future, he gains the power to defeat his enemies by following the rhythm.
Experience the most intense action by defeating hordes of clones created by Clone Evil, while all your brain cells dance to the beat of outstanding soundtracks!
It has been the #1 music game in 66 countries and the #1 adventure game in 27 countries in the Apple App Store. It was published by Televisa, the largest Latin America media company located in Mexico.
Additionally, it was selected as game runner-up in Best of 2013 selection of the App Store in Latin America and Spain.
Co-Producer: Brainz Games
Based in Bogota Colombia, we offer a unique mix of low man-month rates and exceptional creativity. We created Audio Ninja, the award winning music beat-matching game for mobile phones and are licensed developers for Xbox One, PlayStation 4 and PlayStation Vita.
Cocodrilo Dog is developing an interactive music technology which we use to create interactive content like video games or apps where the musical experience is dynamic. We are building the next generation of music video games.
Cocodrilo Dog creates video games and interactive apps in a unique way. We work on every single pixel, sound and line of code until we create remarkable interactive experiences.
We implement iterative processes of design, art and programming during the development process, until we surpass our own expectations and that of our clients.